It all started by chance, in an absolutely unforeseeable and unpredictable way.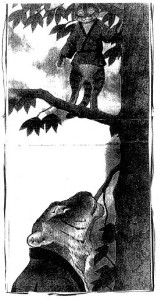 It all started by chance, in an absolutely unforeseeable and unpredictable way.
The tiger calendar hung up in the kitchen and Sofi, aged 5, tells Dad Alby that she likes that school friend there, Davide Grillo…he's her sweetheart.
Then one day she comes home from maternal school and tells me that Davide isn't there, and what's he doing the day after, again the day after, and every day, worried that her sweetheart's not coming back and that he's in hospital.
With the Grillo family we'd had no contact, so my natural 'don't disturb' attitude never let me ask for any more information…
I meet Mum Betty in the sports gym mass, and I naively ask…without knowing anything. By chance I meet her a short while later, and then we often meet by chance. Davide will be Sofi's classmate in the first year of elementary school. I discover why little Davide hasn't been to school for so long, and always by chance, books to order, smock to buy, our story starts.
Davide doesn't want to go to school very much and also Sofi is a little lost with all the confusion of this new adventure.
Maybe together it's easier for everybody to pluck up courage, the two little friends become ever closer.
They start afternoons together, welcomed like old friends at home, and Davide soon becomes Sofi's best friend, Jacopo's myth because he's got loads of fantastic boys' games! And little Leo slowly feels his way into the new group.
Obviously Tommy is adored by all, as he is the only big friend that they have. With Betty a spontaneous bond is born, direct, true, and my admiration for her strength has no limits.
Davide is a tough-guy, my warrior, my champion! He never shirks, never complains, he walks jumping, he speaks like the clappers, he is pure energy and my children adore him because he's like that, and they never once speak of him as a sick child, because he has no hair, he's just like them.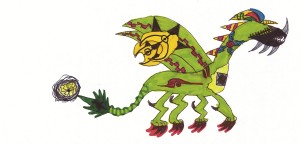 Time passes and the energy that Davide thrusts forward leaves nobody indifferent.
The bad news arrives at Easter but we don't let it get us down. We all go to the sea together with the children. The Dads play football together on the beach, they play together, and they all sleep in the same room. The good weather starts and we start enjoying ourselves in the garden, play 5-a-side on the balcony, and plan Davide's first swim in the sea.
By now it's a tight team, the bonds even stronger.
Sofi tells me that she and Davide are engaged, that only her close girlfriends know this and we organize a special evening where she sleeps over, Mike sleeping on the sofa-bed, Betty and Tommy together in the double bed…
This is our love story and it goes on, every day, with little thoughts, gestures, words which keep Davide always together with us even if we would want him to still be here.
Thanks a million Davide!
Valeria